NEW & RETURNING CLIENTS
60 Minute Massage ($75 NOW $49)
90 Minute Massage ($110 NOW $69)
120 Minute Massage ($150 NOW $99)
Session includes: Signature Therapeutic Massage with Hot Stones and Warm Towels. (CBD Spa Treatment not included) Return within 60 days and continue to receive the New Client Special.
Try CBD at Sacred Roots Holistic Massage with (Organic) Mary's Nutritionals!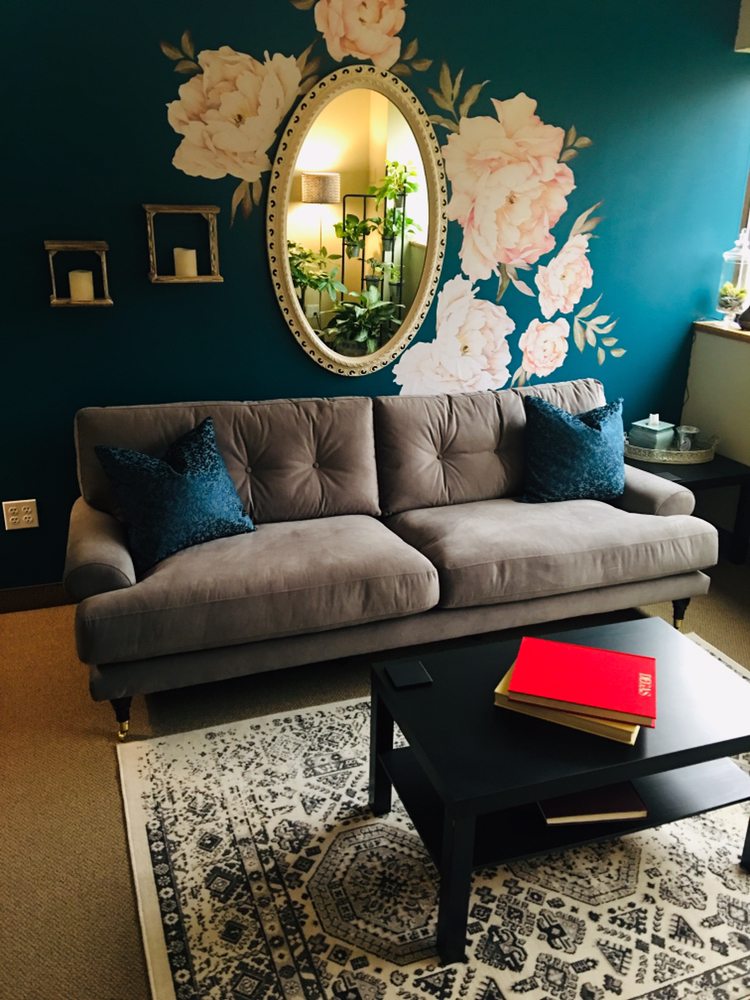 Massage & Bodywork
Signature Therapeutic Massage
This session is customized to meet your therapeutic needs and can include a combination of the following techniques: Swedish Massage/Relaxation Massage, Reiki, Medicupping/Massage Cupping.
Hot Stones and Warm Towels included.
60 Minutes // $75 NOW $49
90 Minutes // $110 NOW $69
120 Minutes // $150 NOW $99
CBD Spa Treatment
One of the newest items on the menu at Sacred Roots Holistic Massage is the CBD Spa Treatment. The massage therapist starts the treatment by applying a balm made with activated hemp extract to areas of concern, like a stiff neck or achy shoulders. It creates a tingly, soothing feeling, similar to Tiger Balm. You'll then get a 50, 75, or 90 minute rejuvenating massage with hemp-based massage oil AND 10 MINUTES OF CUPPING.
50 Minutes // $380 NOW $57
75 Minutes // $570 NOW $85
90 Minutes // $684 NOW $102
2 Hours // $873 NOW $130

Mini Treatment
Stress Buster Massage
(Head, Neck, Back, and Shoulders)
Need some extra attention to those areas that hold on to stress the most? This massage is customized to focus on just those areas. Focused time in your massage will knead away the stress and release the trigger points in the shoulders. A relaxing Swedish massage is then done on neck, back, and head. You will leave feeling renewed and refreshed with shoulders relaxed and an open heart. (This is not a full body massage.)
45 Minutes $55 NOW $40
CARD READINGS
Readings done by phone.
Basic Card Reading
Get your cards read by Jessica. Come with a nagging question, or get a quick check-in with the Universe. 15 Minutes. For more than one question, get a full or deep reading.
15 Minutes // $35
Full Intuitive Reading
Cards read by Jessica. Come with a buring question or two, or explore a general topic such as love, career or life path. Service is for one person. 30 Minutes.
30 Minutes // $65
Focused Intuitive Reading
Zoom in on one more questions, and get the details, options, and opportunities in detail for your situation. This is a great length for complicated subject or relationships. 45 Minutes.
45 Minutes // $93
Deep Intuitive Reading
Get your cards read by Jessica. Come with all your questions, or explore general topics such as love, career, or life path. Deep readings can explore mulitiple subjects, situations and choices. 60 Minutes.
60 Minutes // $120
ENERGY WORK SERVICES
Reiki is a deeply relaxing gentle touch/non-touch (distance) therapy that ignites the flow of energy of the healing power of the universe into the body and consciousness. It is meant to clear internal energy systems and allow the possibility for a person to heal from within. During a Reiki session the practitioner lightly places her hands on approximately twelve positions of the body depending on the intention desired for the session. Because Reiki is essentially the flow of the universe's energy, it is not assigned to any religion, culture, or belief system. The energy of the universe simply exists. Please dress is loose, comfortable clothing for this service.
If you suffer from any of the conditions below, Reiki can help

Pain Control
Anxiety Reduction
Pre/post Surgical Procedures
Depression
Headache/Migraine
Multiple Sclerosis
Autoimmune Disorders
Wound and Fracture Healing
Cancer
PMS
Back and Neck Pain
Infertility Issues
Arthritis
Disease Prevention
Rehabilitation
General Well Being
Spiritual Enhancement
PTSD
Reiki
(Hands-On-Healing
or Distance Therapy)
A 60 minute or 90 minute session works on core issues, allowing for thoughts, emotions, or beliefs that are negatively serving or holding you back (often described as baggage) to be released. Sometimes these issues are deeply embedded and require multiple treatments while other times the client gets off of the table with a new vibrancy and celebration for life.
60 Minutes $90 NOW $65
90 Minutes $130 NOW $95
Reiki Massage
This Heaven-sent treatment combines the use of aromatherapy, gentle relaxing Swedish Massage, and Reiki healing. Therapist channels healing energy into your body to clear energy blockages and realign the energy flow. Flawlessly integrated session of flowing Swedish Massage blended with focused Reiki positions that will leave you feeling as though you've drifted off into a cloud of peace. An Essential oil blend is used during the massage, along with soothing warm Towels and Hot Stones to enhance the aromatherapy experience.
60 Minutes $150 NOW $55
90 Minutes $175 NOW $75
HOLISTIC LIFE COACHING
When Jessica speaks, she immediately commands your attention. Warm, kind, smart, and engaging, she brings experience, understanding, and enlightenment to people all over the country with her successful, private, online holistic life coach sessions. With a focus on mindfulness, love, and relationships she embraces the discussion of uncomfortable topics that so often hold us back, like fear, forgiveness, addiction, and trauma.
Jessica grew up knowing trauma, having PTSD as a child from sexual abuse and later getting complex PTSD from abuse as an adult. These experiences dramatically affected her view on love and on herself. After years of feeling hopeless and being trapped in a victim mentality, Jessica went to a Holistic Gathering where she had a Reading that would change her life.
"The Reading reminded me of what I was avoiding because I was trapped in a victim mentality. True healing was learning to feel safe in the body after trauma or domestic violence."
Having studied Cranial Sacral Therapy years before, Jessica knew that she needed to keep a prior promise to herself and begin studying it anew. Recognizing that "the mind-body connection is the key to everything," Jessica then enrolled in the Hands on Healing Classes with Carol Lowell to begin her new journey of healing and empowerment.
Jessica found an educational space that allowed her to learn how to help others and recognize and experience the powerful healing and development that comes from uniting the mind, body, and spirit in every aspect of her own life. "I knew that the key to my healing and growth was in my body and giving myself permission to become comfortable with my emotions instead of trying to suppress or control them," said Jessica. "You learn that YOU are worth the effort, and you realize that you can offer that feeling to others once they decide they want to heal and develop themselves." By embracing this knowledge in her own life, the quality of her life and her relationships all changed for the better.
When thinking back to her time at The Center of Healing, one memory sticks with Jessica the most. She was waiting for further instructions on an activity in a Life Coaching class, trying to find out what step was next, when her instructor said to her, "Sit in the uncomfortableness, Jessica." The timing, along with the direct, professional, and compassionate tone of the instructor, resonated deeply with her. To this day, Jessica says, "I find myself chanting that to myself when I begin to feel anxious. I can tune everything out, breathe, and let go of the need to control or predict what will happen next. Everything has gotten easier with this philosophy, and I learn more than words can express from being with that uncomfortableness each and every time."
Jessica is always building her business and works primarily as a mentor, life coach, yoga instructor, bodyworker, and guide for men and women who are recovering from trauma, breakups, domestic manipulation, abuse, violence and the daily struggles of life. Many of her clients come from all over the country.
Sacred Roots Holistic Life Coaching was created for women and men, to take more control of their own healing with Jessica as a Guide along the process. Jessica says, "My goal is to be for others what I once needed— a guide on my journey of taking my life back, getting reacquainted with who you are, and then taking what you have learned into the world to help others." The skills she has learned through years of personal experience, professional experience in the medical field, and formal education in Life Coaching, Bodywork, and trauma has given her the ability to mirror what a person most needs to see in themselves, educate them on therapies and modalities that may be most beneficial for them, and either offer them sessions in those modalities herself or refer them to practitioners and professionals that she knows and trusts.
Jessica became familiar with a wide variety of healing modalities and earned certifications in Cranial Unwinding, Life Coaching, Reiki and Angel Card Readings and Hands-on Healing. "The most valuable thing I can offer someone is guidance… helping them navigate the overwhelming process of putting the pieces of their health, wellness, and life back together."
"Whatever we believe to be true about ourselves… we're right," states Jessica. "'Trauma' is a scary word. It has its place. However, I prefer to refer to traumas as 'experiences' and 'opportunities.'" Jessica believes that remaining attached to the drama of our experiences sometimes offers us a false sense of value and belonging, founded in pain from the past. These experiences shape us, and every single day we can make the choice as to how that defines our lives. The question then is, "Do we want to be defined by pain as victims, or by the divinity of healing… overcoming and transmuting the monsters from the past to the angels of our present? We have the power to change our lives in the most compassionate and gentle way if we just allow it and remain disciplined."
Jessica offers the following advice, "Breathe and allow. Notice when you resist and be open to discovering where the resistance comes from. Let go of what you believe to be true and accept that there can be so much more."
Holistic Life Coach Jessica offers compassion and experience in empowering individuals to create a more joyful and fulfilling experience of career, family, relationships, and Life itself.
Sessions include//
Holistic Life Coaching
Angel Card Readings
Distant Chakra Therapy
Channeling
Distance Reiki Healing
Forget rush hour traffic, circling the street for a parking spot, or missing work for weekly coaching appointments. Instead, log onto your private online coaching sessions from anywhere! Talk to Jessica during work breaks from the office, curled up on the couch after a long day, or even while you're away on vacation. Unwind on your own time with Jessica and her holistic vibes!
If you're interested in scheduling your complimentary 45-Minute Connection Call, please click the BOOK NOW button (upper left corner) and Read & Fill Out The WELCOME PACKET, before your scheduled appointment. Appointments are scheduled in Central Time Zone.
Monthly Life Coaching Memberships
Discounted memberships to keep life coaching convenient and affordable
$179/Month
The Touch-Up
For those who are scaling back from coaching but want to hold onto well-deserved results, or for those who have a tightly-packed schedule, and enjoy writing vs speaking, the Touch Up is for you.
2 Sacred Emails
$249/Month ($124.50 per session)
The Essentials
The most popular package! Chat with Jessica bi-weekly to unwind, meet goals, master self-acceptance and maintain momentum throughout your self-discovery journey.
2 (60 minutes) video sessions
$349/mo ($87.25 per session)
The Makeover
If you are tired of living in the same old patterns and feel fed up with your typical way of life, then you need this plan. Schedule hour-long weekly calls!
4 (60 minutes) video sessions
Pay As You Go
$90
Sacred Email
Purchase a Sacred Email. Write out as much as you'd like and Jessica will provide a thoughtful response within 48 hours. Submit entry via phones, tablets, desktops, or whatever method you prefer.
$125
Video Session (Single Session)
Purchase an hour (60 minutes) video session. Schedule a session within Jessica's availability.